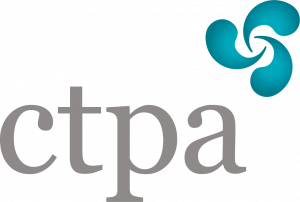 On July 7, 2017, The Cosmetic, Toiletry and Perfumery Association (CTPA) and the Ukrainian Association of Perfumery and Cosmetics (APCU) signed a cooperation agreement in the hall of Chamber of Commerce and Industry of Ukraine.
The signing of the Agreement is the beginning of a sustainable partnership between the two branch associations under the Project for the promotion of exports to the countries of the European Union with the support of the Good Governance Fund of the United Kingdom Government.
CTPA
(Cosmetic, Toiletry and Perfumery Association) is the voice of the cosmetic industry in the UK, representing all types of companies involved in manufacturing, supplying and selling cosmetics and personal care products.
With the support of the participants, CTPA has consolidated its role as an authoritative public voice of the industry, and its comments are widely recognized by the government, European and international actors, and the media.
The association defines the development of the cosmetic industry of the country in the context of Brexit's effects and is constantly communicating with key UK's government departments that control the safety and supply of cosmetic products. It allows CTPA to provide its participants and partners with the latest interpretations and guidelines on regulatory issues affecting cosmetic products in Europe.
The combination of the safety and efficiency of a diverse and growing range of products is the cornerstone of CTPA's work. An essential part of such activities is the provision of information to consumers and the media through a special site.
VIEW THE SITE